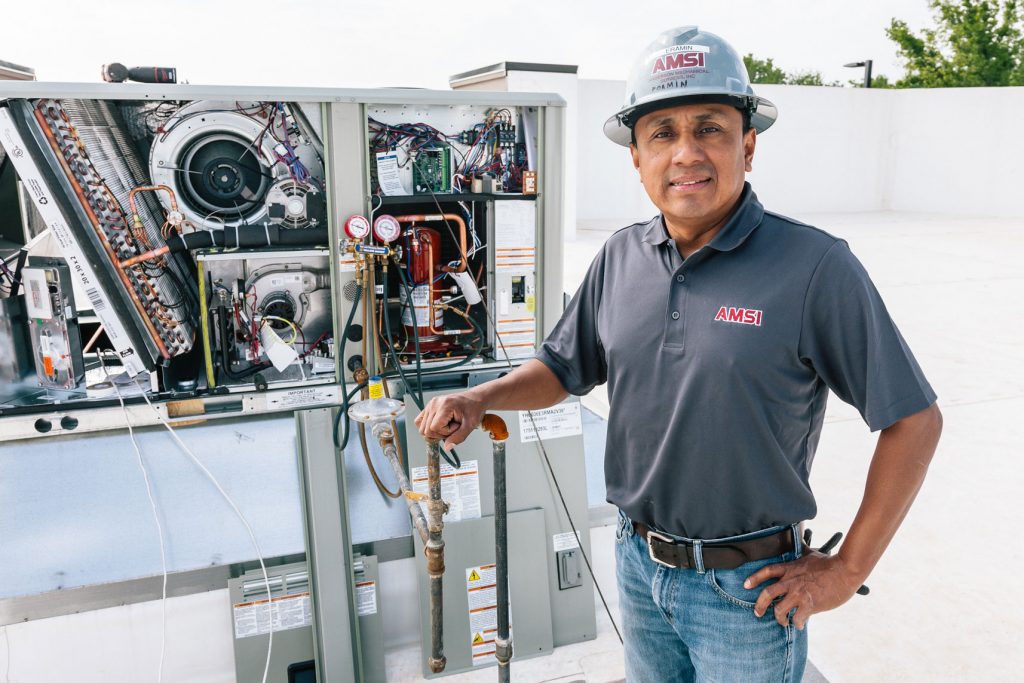 Why AMSI?
Like a Building Automation System that not only keeps everyone comfortable but also maximizes efficiency? One that also diagnoses CO₂ and VOC's (volatile organic compounds)?
You can benefit from the Artificial Intelligence of the systems we offer so you don't have to worry about those things.
And we can install the exact type of Building Automation System to meet your needs, tailored to your building. You can monitor or we can do it for you.
Because we're mechanical construction and maintenance experts, we know more about installing Building Automation Systems than anyone else.
Don't jeopardize your building automation system project by depending on an inexperienced contractor.